Who is Bob Kilburg and why should you care?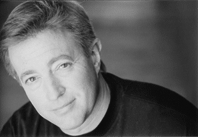 For over 30 years, Bob Kilburg has worked in the Bay Area as a writer, producer, director, creative director and even a voice and on-camera talent. He's crafted numerous award-winning advertising campaigns for such diverse clients as the San Jose Sharks, Egnyte, DGDG.COM, GMC Truck, Togo's Eateries, LucasArts, Erik's DeliCafe, Stevens Creek Auto Row and Time-Warner, just to name a few.
His goal has always been to work with clients that not only recognized great creative, but the very real opportunity to lower their overhead without lowering expectations. It was his experience that if you were creatively gifted and kept your stable of clients manageable you could work in a "hands-on" capacity with your clients – rather than the "hand-it-off-to-the-new-kid" approach many large agencies employ.
Obviously, Bob Kilburg & Associates isn't for everyone. If you require 20 AEs fawning over you, we're not your agency. If you happen to like bland advertising, then we're definitely not your agency. But if you demand great creative that actually works: If you're in need of fast, efficient, ethical senior-level service for fees that won't cause a seizure – please, by all means, contact us. We love working with good people.