It may be B2B advertising, but we like to refer to this as "B2BFM" advertising
(Building to Big Famous Musicians). How do you convince the likes of Taylor Swift,
Paul McCartney, The Rolling Stones, Pink, Katy Perry and Maroon 5 (as well as
their agents, promoters, and business managers) to perform on your stage?
Well, granted, having a history as the #1 venue in Northern California helps. It also
helps to remind them of that very fact with fun, memorable and engaging ads.
To industry insiders, Steve Kirsner is the heart and soul of the building.
So why not put that charming face to good use?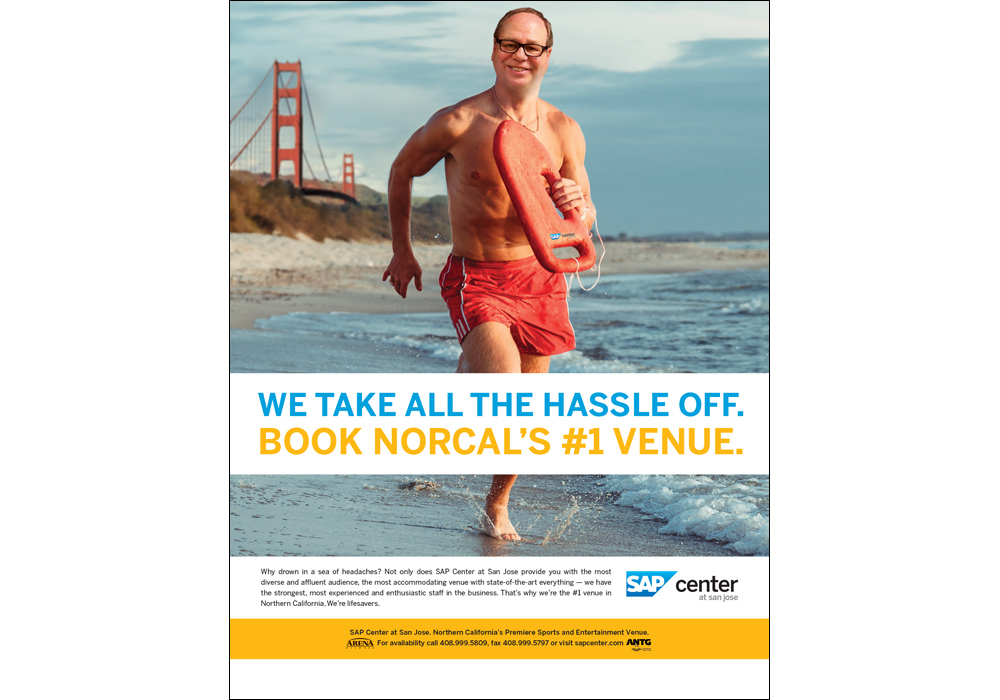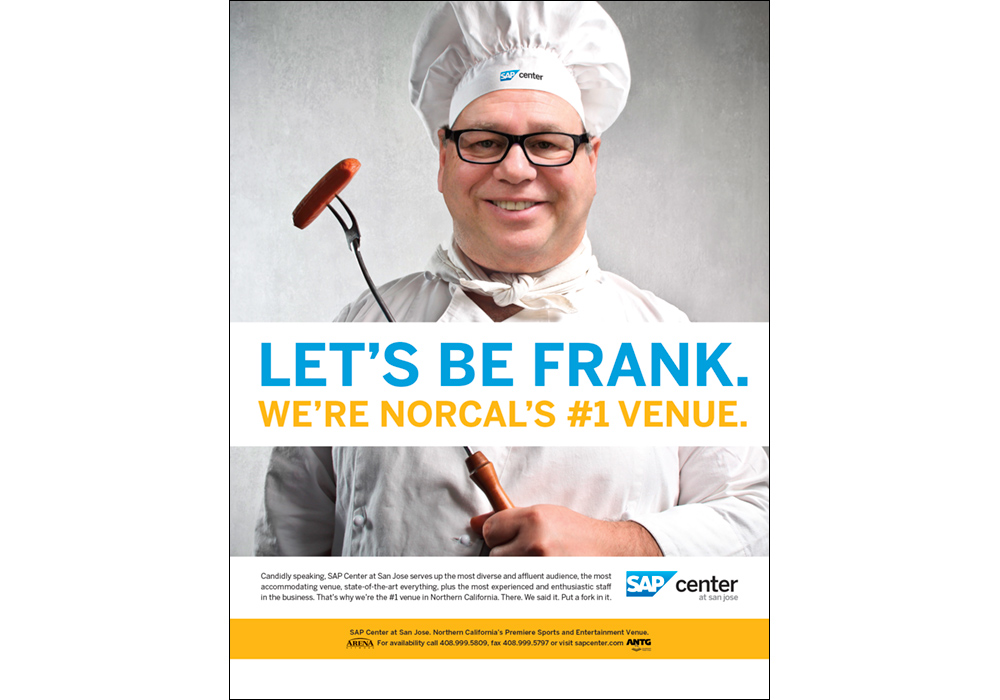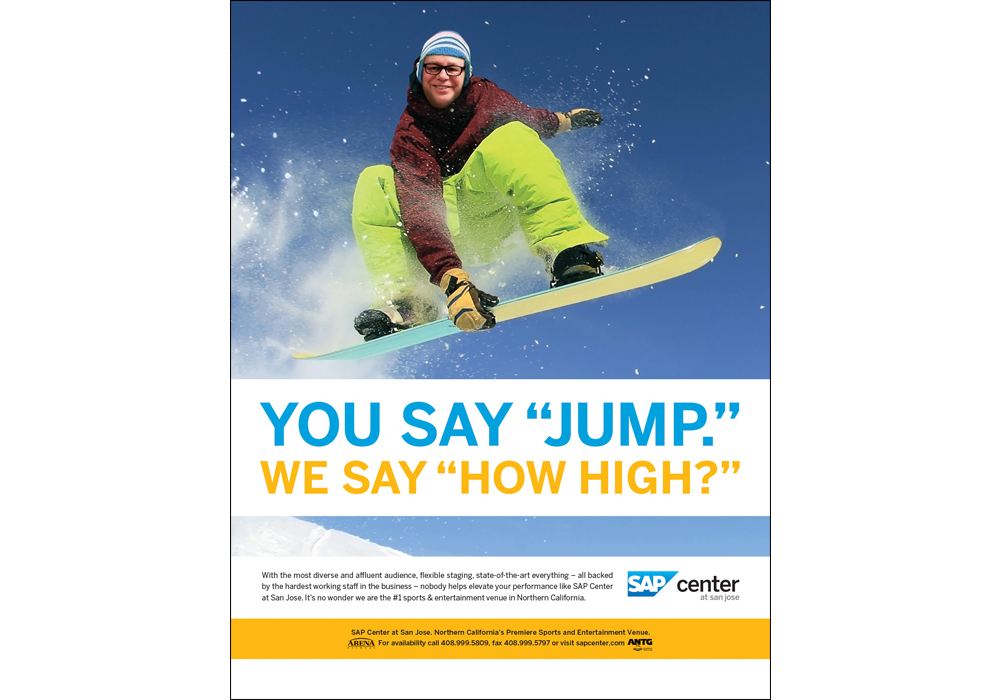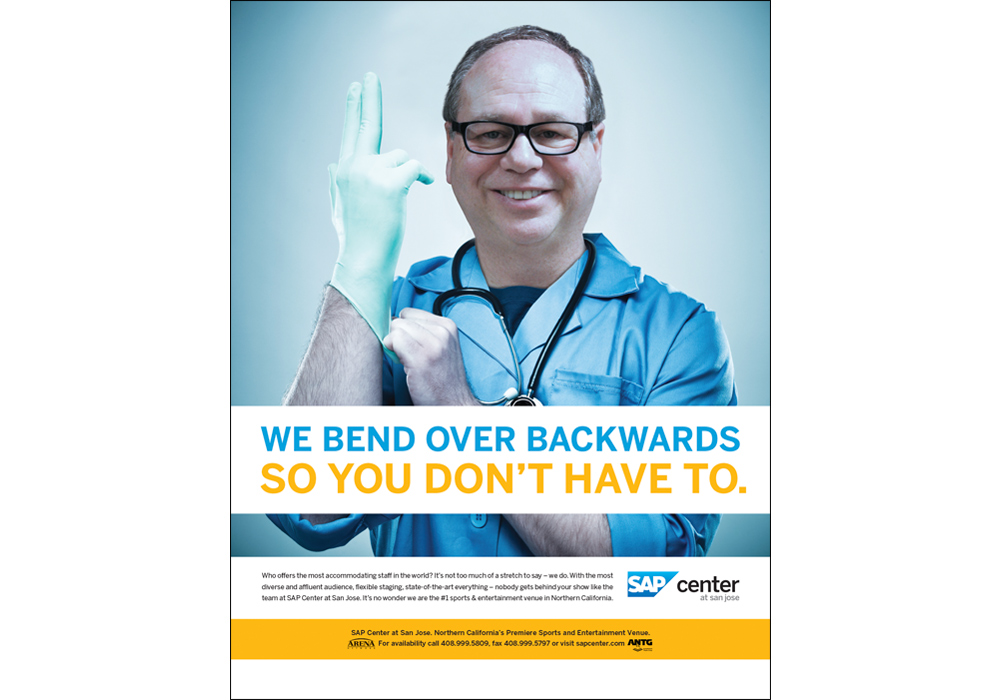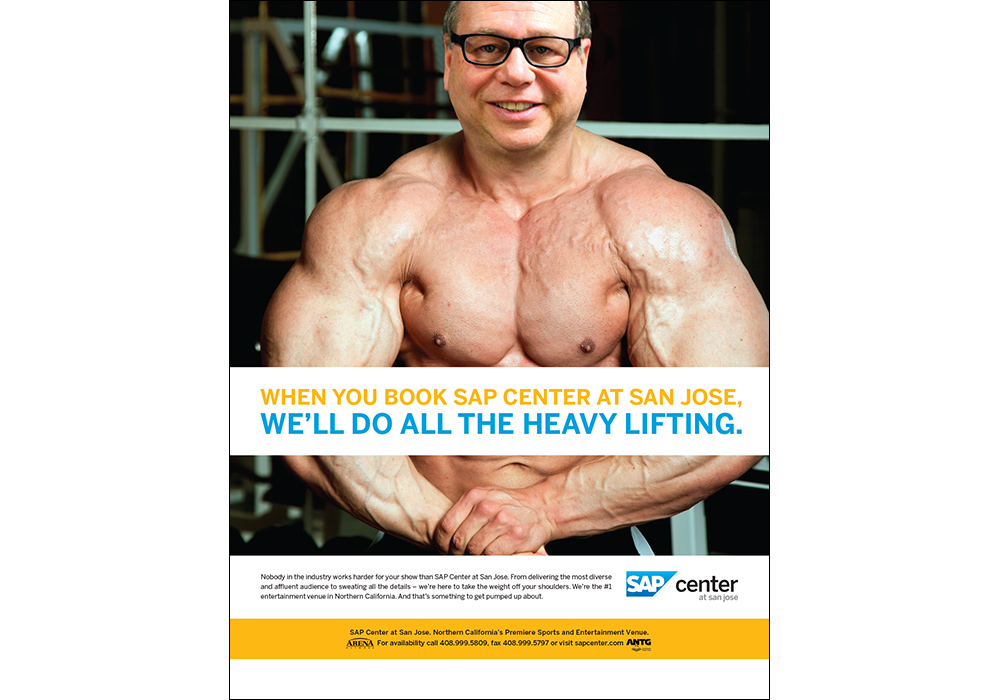 Obviously, these acts could have made the big time.
If only they had they played at our venue.
In industry publications chock full of color ads featuring huge photos of non-discript
arenas, the same superstars and pedantic headlines ("New Jersey Loves You!"),
we broke through with a much different approach.